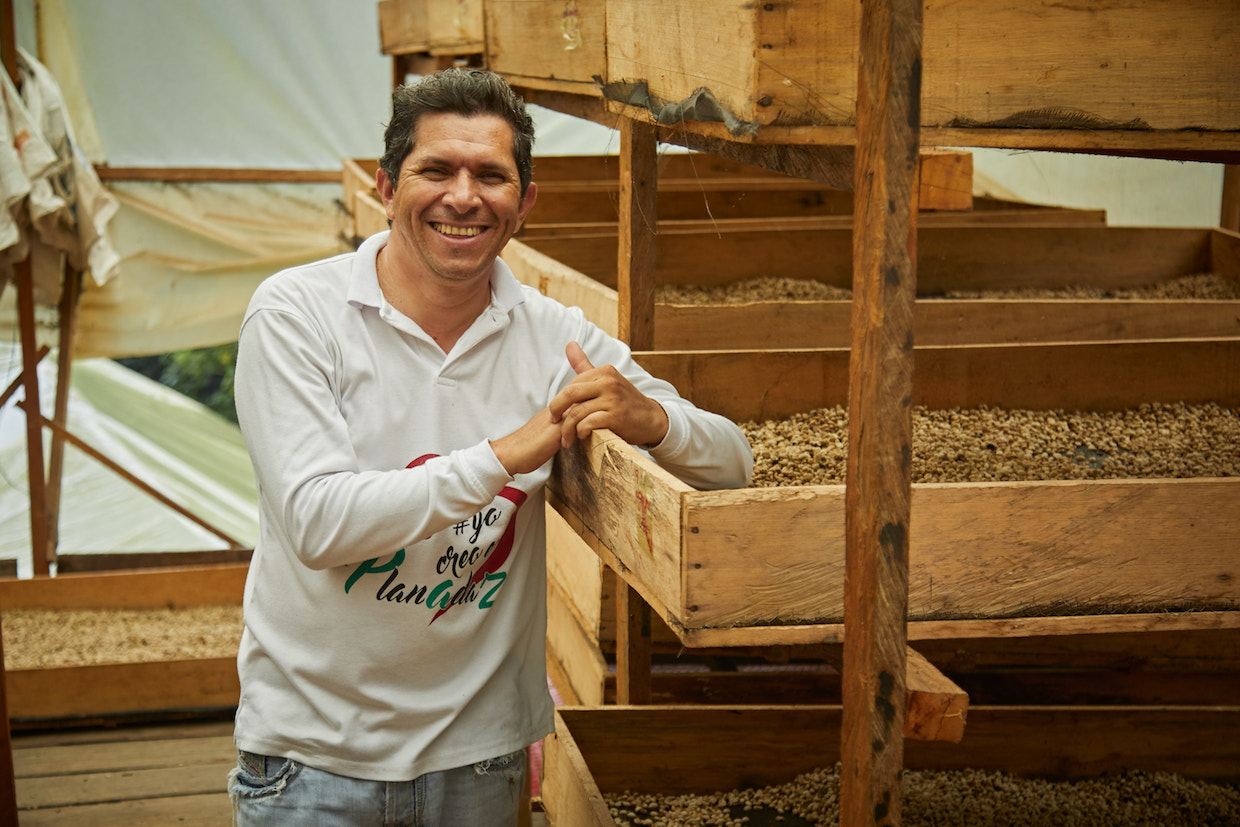 A coffee farmer from Planadas, Colombia, who is benefitting from the new facility, according to Olam. Photo courtesy of Olam Coffee.
Four coffee-focused businesses have partnered to create a new coffee lab and training center in post-conflict zones of Southwest Colombia. Green coffee trader Olam, the UK grocery operator John Lewis Partnership, Irish roaster and trader Bewley's, and the Colombian coffee cooperative ASOPEP have jointly established the new training facilities.
According to Olam, the coffee center is expected to benefit approximately 2,000 community members in the coffeelands of Huila and Tolima over the next three years, with training particularly focused on women and younger generations.
The facilities will give farmers access to training on organic and sustainable farming, good agricultural practices, new coffee varieties and cultivars, and post-harvest processing workshops led by Olam representatives, all so that farmers can achieve higher coffee grades.
The ambitions of the project will be monitored through Olam's own sustainability platform called AtSource, which is designed to capture key sustainability metrics of agricultural products throughout the supply chain.
The facility will first be involving approximately 100 farmers in the ASOPEP network, located in the municipality of Planadas in the department of Tolima.
"In the current climate of unpredictable weather and prices, it's important to encourage and 'up-skill' growers to produce higher-quality beans that qualify for specialty coffee markets, where prices are higher and more stable," Catalina González Sánchez, the head of sustainability and differentiated coffee for Olam in Colombia, said in a company announcement last week. "We work with 5,000 farmers in Colombia through existing sustainability programs and we rely on collaboration to truly catalyze change."