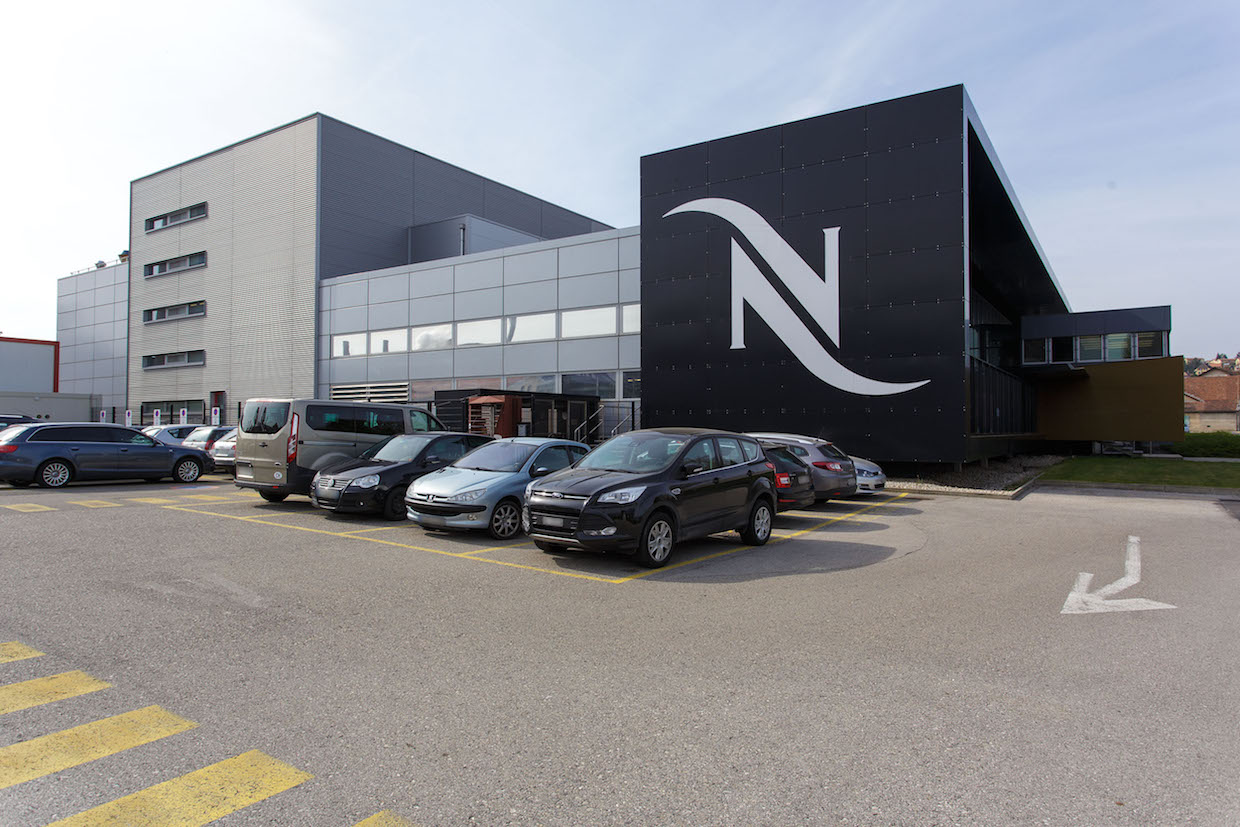 Nespresso production centre in Orbe, Switzerland. Press photo.
Swiss coffee giant Nespresso is responding to allegations of child labor in its supply chain that are scheduled to air in a UK television documentary next week.
The company has issued a public statement as well as a video from its newly appointed CEO, Guillaume Le Cunff, both outlining a "zero tolerance" corporate policy related to child labor.
In a written statement, Nespresso brand ambassador and board member George Clooney said he was "surprised and saddened" by the forthcoming allegations, adding, "Clearly this board and this company still have work to do. And that work will be done."
Starbucks, which is also expected to be singled out in the televised report, has not publicly addressed the forthcoming allegations.
The report itself comes from the UK's Channel 4 and its investigative journalism series Dispatches. Backed by a film crew, reporter Anthony Barnett traveled to alleged supplier farms of the two coffee companies, discovering the kind of child labor both companies have vowed to eliminate from their supply chains.
According to media outlets with access to the report, children at six farms were discovered working eight-hour days up to six days a week, carrying out heavy manual labor.
Nespresso said it did not participate in the investigative report because Dispatches did not supply them with the names of the farms where the alleged child labor was discovered. Yet the company says it has now launched an investigation into the allegations, while halting purchases from those farms for now.
A coffee farm. Daily Coffee News photo.
"We will not resume purchases until we are able to investigate and be assured that child labor is not being used," the company said. "Through the investigation, any issues we uncover will be dealt with diligently and firm action will be taken. We will also double the number of agronomists that we have on the ground in the region and we will implement unannounced visits to check on compliance on social and labor issues."
Nespresso has also noted that all of the farms in question maintain certification from the Rainforest Alliance, which has served as Nespresso's partner in developing its AAA Sustainable Quality Program, Nespresso's in-house certification scheme designed to improve social, economic and environmental conditions in its farm supply chain.
"While we inspect and audit our whole supply chain to protect against child labour through our agronomists, we also work with Rainforest Alliance on the ground in areas where child labour is a social and economic issue to educate and support suppliers in mitigating against the causes," the company stated. "In all visits and audits done last year around the world, two cases of child labour were reported. Ten have been reported over the last four years (none of them in Guatemala), and each one has been effectively resolved. Our own records of recent farm visits and audits in this region of Guatemala haven't raised any issues."