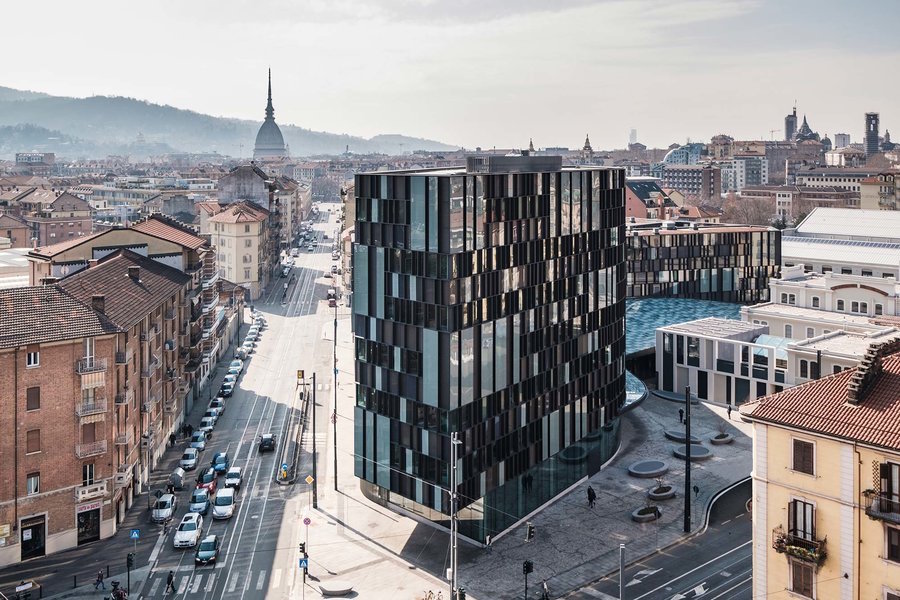 The Lavazza headquarters in Turin, in the heart of northern Italy's Piedmont region. Lavazza PR photo.
Italian coffee giant Lavazza is donating €10 million (approximately $11 million USD, as of this writing) to coronavirus response and community support initiatives in its home region of Piedmont (Piemonte).
The number of confirmed coronavirus cases and deaths reported in Piedmont nearly doubled between Saturday and Monday, with 111 deaths and more than 1,500 infections, as of yesterday.
The Lavazza headquarters sits in the middle of the region's economic and cultural heart, Turin. According to the Lavazza Group, all $11 million will be given to projects supporting healthcare, schools and underserved populations.
Approximately $6.6 million will be donated to a coronavirus emergency support fund created by Piedmont's legislative council for materials purchases to support healthcare facilities and frontline staff. Approximately $3.3 million is going to the Italian nonprofit Specchio dei Tempi, which focuses on immediate action during natural disasters.
In an announcement today, Lavazza stated, "The Lavazza Group and its entire workforce wish to send a positive signal and show solid commitment in the fervent belief that if everyone pulls together at this time, we can get through the emergency and make Italy shine once again."