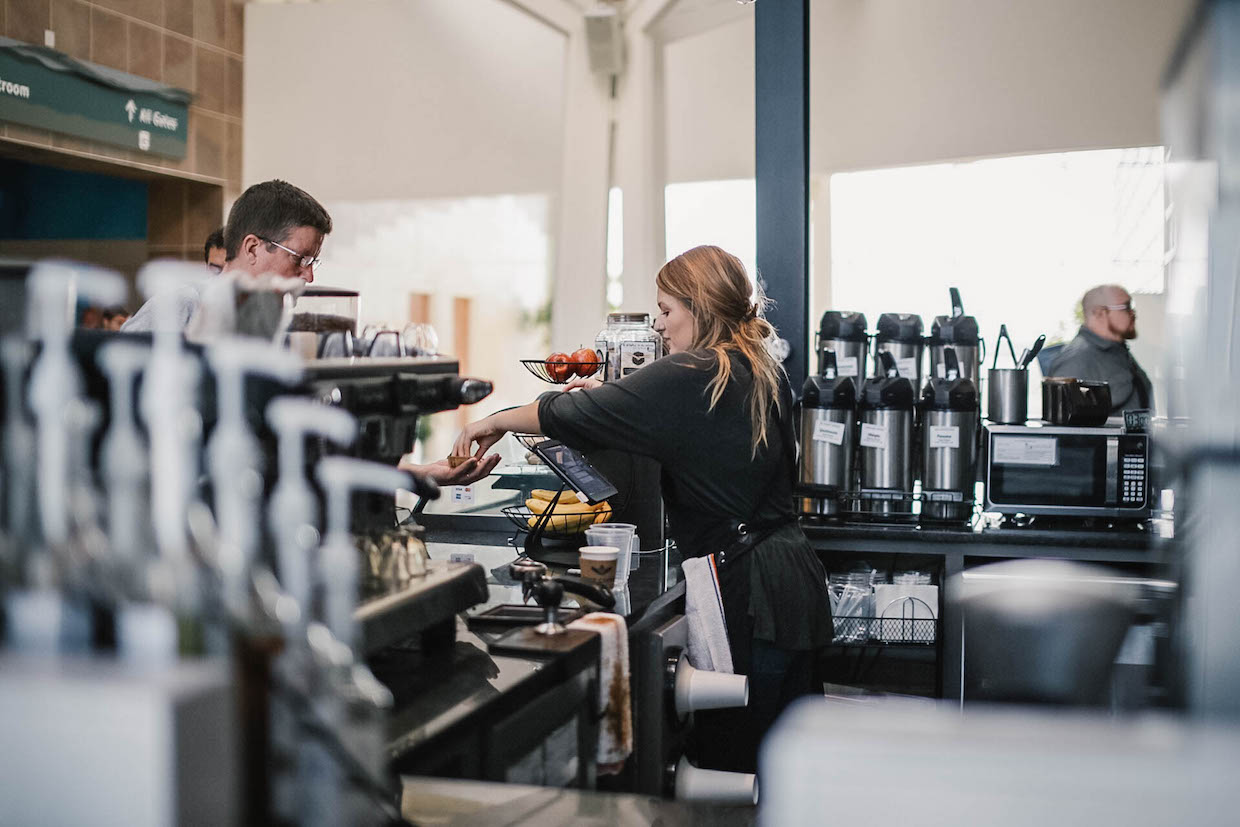 The Rove Coffee bar at the Springfield-Branson National Airport. All images courtesy of Rove Coffee.
A favorite among frequent flyers passing through the Springfield-Branson National Airport since 2017, Rove Coffee is now offering coffee experiences from its roastery in downtown Springfield, Missouri.
Primarily a wholesale training area and production space, the roastery tasting room also offers a pared down version of the Rove Coffee airport bar, which has been years in the making.
Rove Coffee at the airport.
Dustin Jackson has been operating skycap services at the airport since 2002. In 2013, he and his wife Katie took over operations of a cafe through a licensing agreement with Heroes Coffee. Heroes then moved to Bentonville, Arkansas, in 2017, and the Jacksons took over the airport space for a shop all their own.
"We came up with the name Rove because it means to travel without a specific destination," Rove Coffee General Manager Kaitlyn Palmquist told Daily Coffee News. "When a traveler comes across Rove, it's almost something that they weren't expecting. So they're able to get that full specialty cafe experience that you wouldn't normally get inside of an airport."
Rove Coffee General Manager Kaitlyn Palmquist.
Rove initially operated as a multiroaster cafe, treating airport-goers to some of the region's finest roasts from brands such as Copper Canyon Coffee Roasters (Battlefield, Missouri), No Coast Coffee Roasters (Overland Park, Kansas), Kingdom Coffee(Springfield) and The Coffee Ethic (Springfield).
Early last year, the company installed a 6-kilo roaster from Mill City Roasters and began roasting its own, with greens primarily coming from Cafe Imports, and some Colombian coffees sourced directly through the Antioquia-based producer organization and exporter Abira.
The Rove Coffee roastery in downtown Springfield.
Naturally, moving those beans back into the airport after they pass through the Rove roastery requires some logistical maneuvering.
"The staff and everything else that comes into our cafe goes through an x-ray machine," said Palmquist. "All of the milk and liquids go through an additional liquid testing machine, too. It's a huge process, but the TSA officers here have been amazing."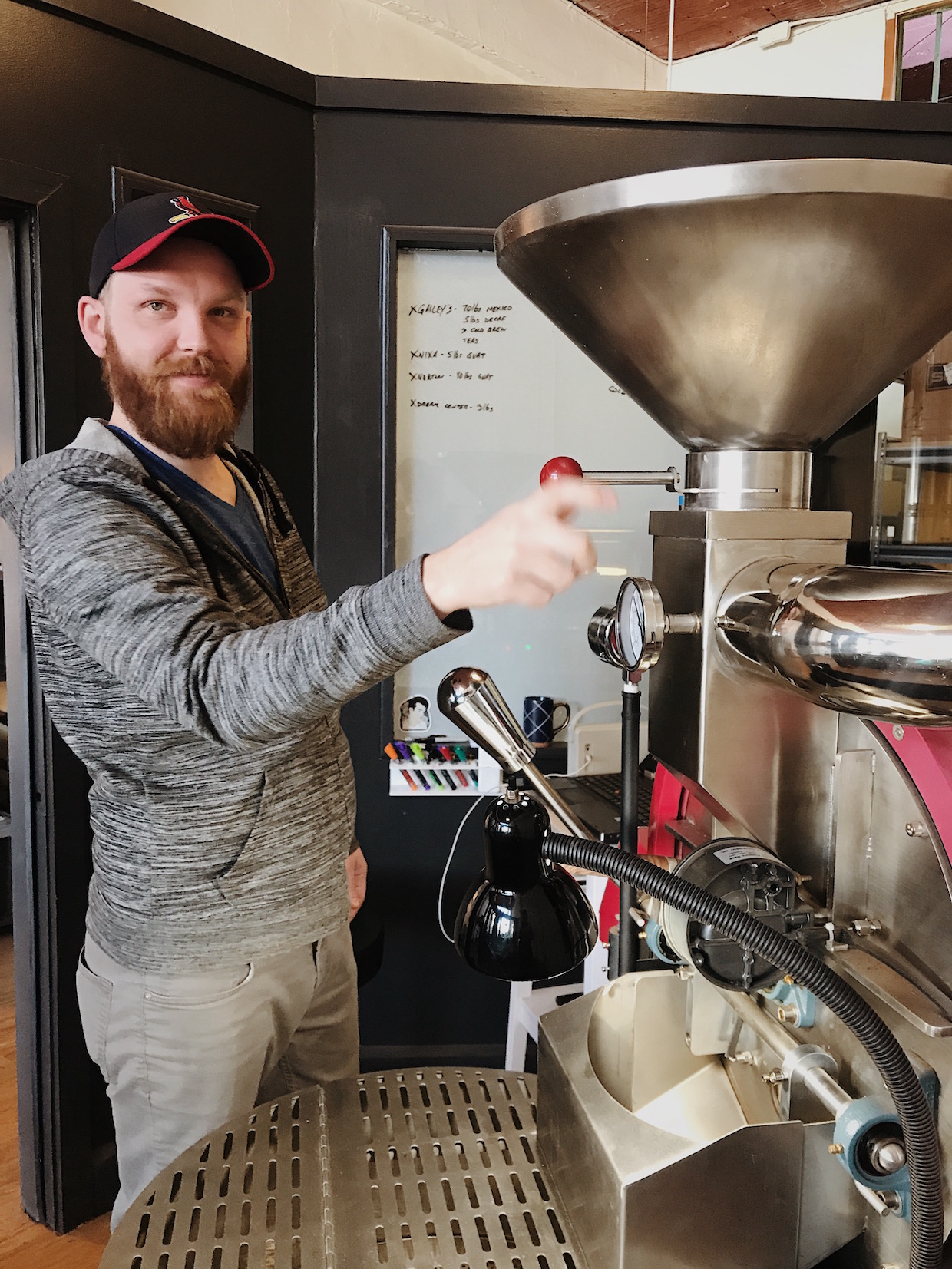 Inside the airport cafe, customers can order espresso-based drinks prepared on a Rancilio Classe 9 assisted by Mahlkönig E65s grinders. Batch brew flows through a Bunn brewer. A specialty drink menu includes items like such as the mint matcha latte and an activated dark charcoal mocha. Tea is provided by Hugo Tea out of Kansas City; pastries are delivered daily by Gardener's Orchard and Bakery in Brighton; and small-batch chocolate bars are available from Askinosie Chocolate in Springfield.
"At Rove, we want to provide that traditional sit-down experience that you normally don't get in an airport," Palmquist said. "We want to open up the idea that airports can have a local coffee shop available to them."
For an even more local experience, coffee drinkers can find batch brews and pourovers along with bags of Rove coffee inside the downtown Springfield roastery, where public hours took effect last October.
"The roastery is still geared towards wholesale and training," said Palmquist. "But it's also set up to be a sensory experience for customers and clients."