Screenshot from the Cocoa Accountability Map. Click here for the interactive version.
The environmental protection nonprofit Mighty Earth has launched a first-of-its-kind interactive map showing land use and forest loss in Cote d'Ivoire, the world's largest producer of cocoa. Created with technology from the firm Maphubs, the interactive "Cocoa Accountability Map" includes local data about certifications and land use, right down to the cooperative level.
Coffee, be warned.
Here's more from Mighty Earth:
For two years now, the cocoa industry and government of Cote d'Ivoire have promised in vain to develop joint monitoring mechanisms, in order to make good on their "Cocoa & Forests Initiative" November 2017 promise of ending deforestation in cocoa. But two years later and at the beginning of peak deforestation season in the region, no such system has been created. In the absence of industry and government action, Mighty Earth has taken on the task of creating a joint monitoring mechanism. The Cocoa Accountability Map, launched on January 15, 2020, seeks to spark a revolution in traceability and transparency in the Ivorian cocoa industry, in the hopes that this trend of openness will spread throughout the country – the world's top cocoa producer – and then to Ghana and beyond.
---
Sabarica Coffee photo.
There's an inspiring coffee movement afoot in the Sabah state of Malaysia, where coffee production typically comes in the form of Robusta or Liberica. Yet as The Edge Malaysia reported this week, specialty-grade arabica from Malaysia may soon be finding new markets. The news organization shared the story of Borneo-based Sabarica Coffee and its founder, entrepreneur Jackz Lee, working to build infrastructure to support and promote the development of what's already proven to be high-quality arabica coffee in the Sabah highlands:
Lee and his business partners — Michael Cheah, Mei Lam and Chelsea Lam — settled on the name Sabarica Coffee, a portmanteau word combining Sabah and Arabica coffee. They wanted to make a difference for the farmers by buying their beans at a much higher price, provided that these were of a certain standard and quality.

To achieve this, Lee took it upon himself to help the farmers improve the quality of their beans. But first, he had to fully understand their needs. Together with Miguel Meza of Hawaii-based Paradise Roasters, he held a meeting with the farmers to learn about their situation.
---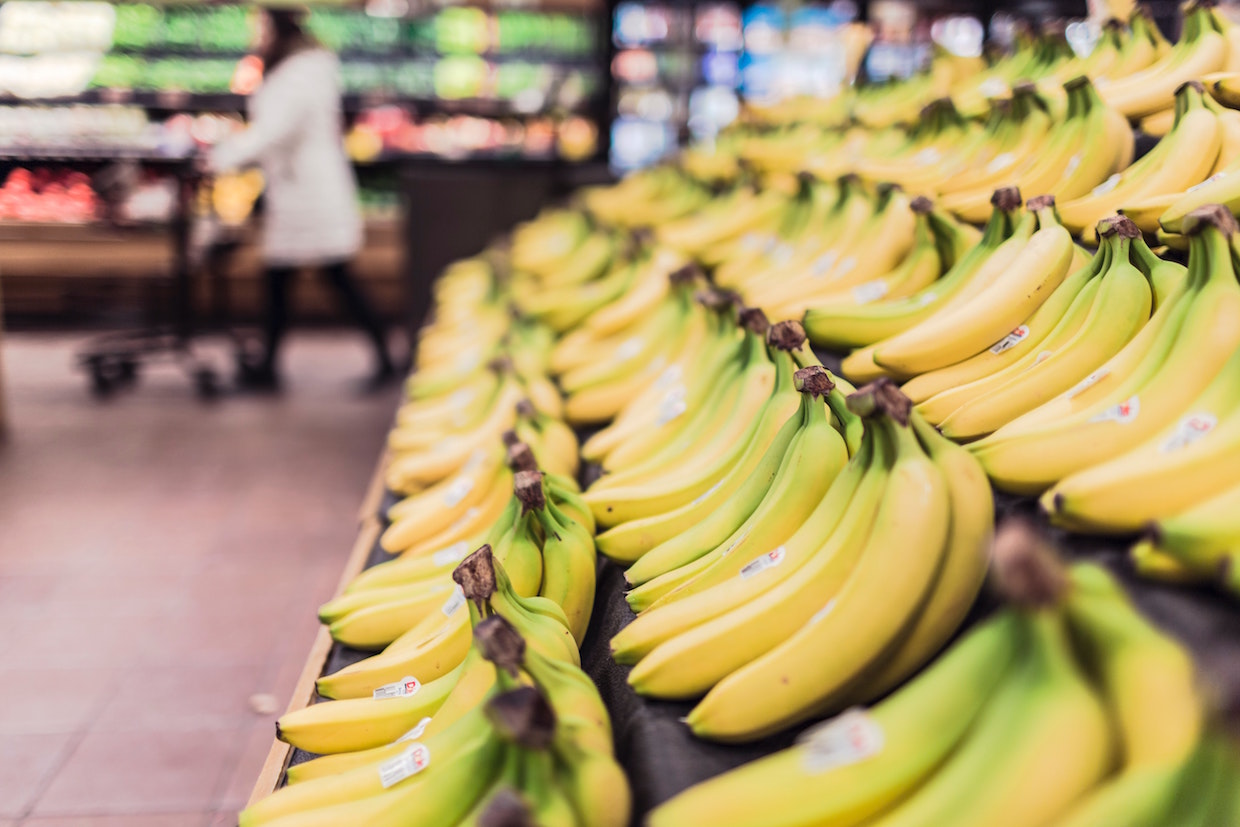 Pitching itself as a solution for food waste reduction, a new tech-driven solution called Crisp has entered the virtual marketplace, designed for use by retailers, distributors, brokers and others in retail food supply chains. While coffee is not explicitly mentioned as a category within the company's solutions portfolio, Crisp offers some potentially interesting solutions for retailers and grocers, at least, in inventory management. Tech Crunch had more on the startup and how it works:
Integrated with almost any ERP software a company might have, Crisp ingests historical data from these food brands and combines that data with signals around other demand drivers, such as seasonality, holidays, price sensitivity and other pricing information, marketing campaigns, competitive landscape, weather that might affect the sale or shipment of certain produce or other ingredients.
---
The UK's Yorkshire Post this week shared the story of semi-retired inventor and former coffee retailer Richard Wolfenden, who has devised a product currently called Lid Safe. The device is used to apply and remove to-go coffee cup lids in order to reduce the incidence of manual contact and spilling, and, ostensibly personal injury. Whether or not the Lid Safe takes off, Wolfenden is committed to staying at least somewhat retired, according to the his comments to the Post:
"I'm at the age of 63 now and that's not where I want to be with the health scares that I've had. I enjoy being in business and I don't mind working but I don't want to be tied down 24/7.

"I'm looking for somebody to actually get involved and ideally if the price was right to buy the whole thing.
---
The Human Bean press photo.
Medford, Oregon-based drive-through coffee chain The Human Bean on Wednesday announced the appointment of Scott Anderson as chief operating officer. With a franchise model the Human Bean has grown to 97 locations in 10 states, with plans for more than 30 new locations in the first half of 2020, according to the company, which shared Anderson's franchise business experience in a press release:
Anderson has 30+ years in retail and franchising, with experience in product innovation, brand expansion and building strong teams. Anderson is stepping into his new role after serving as Senior Vice President of U.S. Business with The Learning Experience, a leading franchise academy of early education. Before The Learning Experience, Anderson was the CEO of a fast casual chain where he lead strategy and planning for a large private equity group's exit. Prior to that, Anderson held a variety of leadership and executive roles with The Wendy's Company and as a multi-state Wendy's franchisee with his family.
---
Just down the road in Grants Pass, Oregon, an even larger drive-through chain, Dutch Bros, this week announced the appointment of new CFO Charley Jemley. Here's more from DB:
"As Dutch Bros rapidly expands into new territories, adding key leadership talent is paramount. Charley is a prime example of the type of individual we're looking for," said Joth Ricci, president of Dutch Bros. "With three decades of experience in retail and development, Charley has the expertise and insight that will enable us to move forward with confidence."

Jemley has served in numerous senior finance positions at global companies, including Starbucks, Taco Bell, KFC and Pizza Hut. As the Oregon-based coffee company's most recent hire, Jemley will oversee the next period of growth for Dutch Bros, which is poised to expand to more than 800 locations by the end of 2023.
---
Staying in Oregon, Portland-based NBC affiliate KGW headed into the Coffee Creek Correctional Facility in Wilsonville to explore the workings of a five-year-old coffee cart designed to help inmates with job training for post-incarceration career opportunities. The cart itself was donated five years ago by Portland Community College, and the prison is currently looking to upgrade to a permanent coffee bar within the prison, according to KGW, which chatted with several of the cart's imprisoned workers:
The one thing she likes, besides coffee, is that this job lets her showcase her skills.

"I get to be creative in making my drinks. That's something I've learned over a period of time. I just love making people happy with what I created for them," Mertes said.
---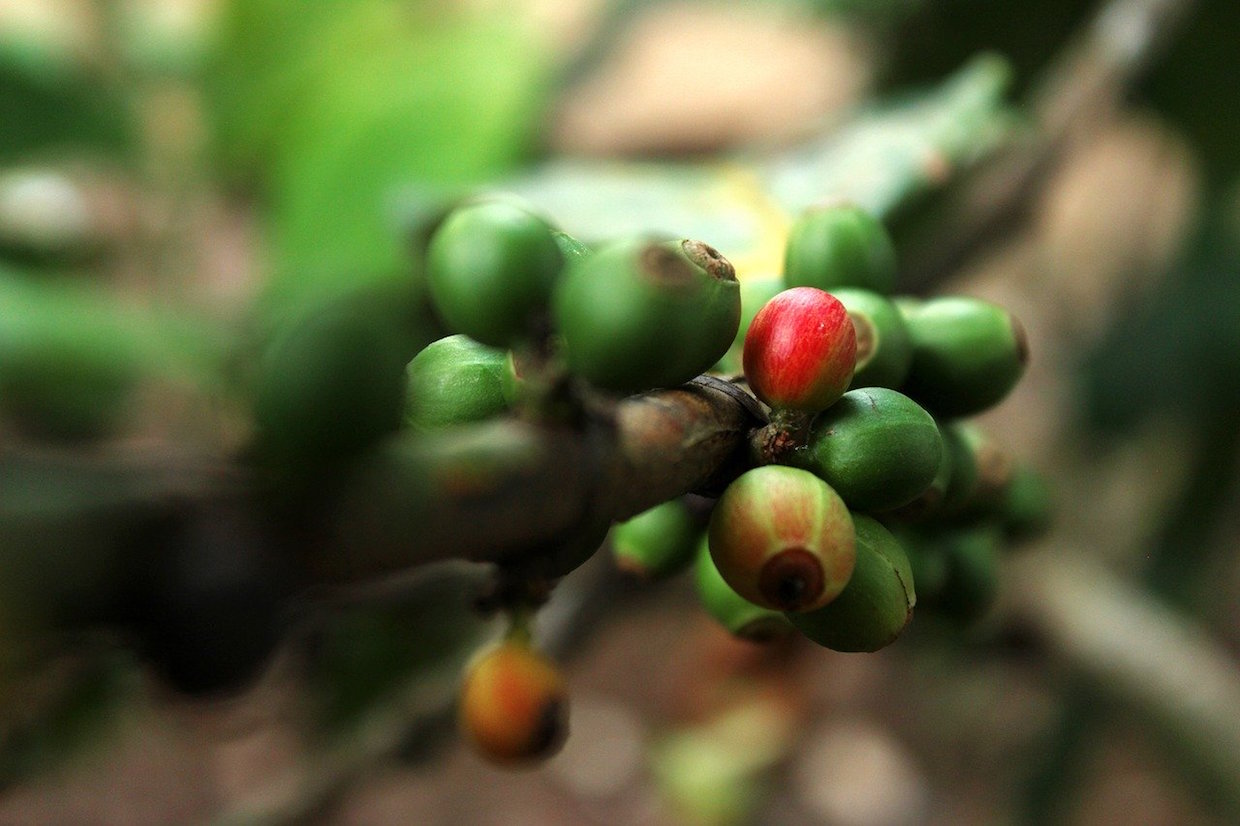 Moving from the criminal justice system to the coffee agro-ecosystem, the American Institute of Biological Sciences recently had a chat with renowned University of Michigan ecologist John Vandermeer. The professor helped explain how coffee can thrive within local ecosystems, as opposed to large monocrop systems that might involve rampant deforestation and diversity loss. Listen to the podcast here.
Agricultural areas are often considered distinct from local ecosystems, and in many cases, such an assessment rings true. Single-crop farmlands, reliant on the liberal use of pest- and herbicides, often limit local biodiversity and species interactions. However, in other agricultural settings, robust ecosystems thrive, intermingled with crops and supporting a diversity of species.

One such acroecosystem is coffee's. On shade-coffee farms, the coffee plant is consumed by numerous pests, including the green coffee scale, coffee berry borer, and coffee rust disease. In turn, these species are regulated by a variety of natural enemies, through processes of often staggering complexity. In a major BioScience Overview article, John Vandermeer of the University of Michigan and his colleagues aim to untangle such complexities and get at the heart of pest control in the coffee system, emphasizing the intersection of ecology with "the burgeoning field of complex systems, including references to chaos, critical transitions, hysteresis, basin or boundary collision, and spatial self-organization."

Dr. Vandermeer joins us on this episode of BioScience Talks to discuss the coffee agroecosystem—and the many species and dynamics that underlie it.